Foundered by Cosmetic Chemist Terri Vinson in 2005. The Heart of Synergie is Terri's Clean Science® philosophy. This means only the very best laboratory created ingredients with the very best naturally derived ingredients and combine the two in synergy to create safe, effective skin care. All Synergie products will generate a positive change to the skin, penetrate the skin for optimal delivery and be cosmetically elegant and safe to use.
There are so many 'natural' product ranges on the market that can be gentle and nurturing but they may not create the same efficacy and cosmeceutical impact on the skin. It is about harnessing the best of that science and nature can offer. Both can be dangerous if they're used in the wrong way. Synergie Skin avoids any potentially harmful ingredients, so as not to damage or irritate the skin. What Terri leaves out is as important as what she includes in the formulations.
Cruelty free, Australian made and vertically integrated. Also free from parabens, SLS or other sodium surfaces, phthalates, PEG's, propylene glycol, artificial colours, synthetic fragrances, talc and dimethicone.

Foundered by Lea Taylor in 2005 and innovated the tanning industry in 2007 when she launched the worlds first 2hr wash and wear tan. Naked Tan is a sunless, Australian made and vegan friendly tanning company. It is a fact that every 45 seconds there is a women having Naked Tan spray/fake tan in Australia.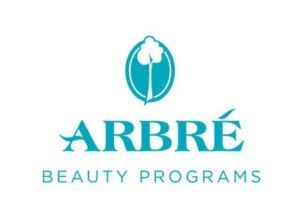 Arbré is renowned for its highly effective, trouble-free waxing systems produced from the finest natural ingredients and has 30 years of experience and research into professional waxing products and system. It can expertly remove the finest and strongest hair without leaving any hair behind or breaking the hair. Arbré is the leader of wax formulations, free from pine resin and mineral oil.